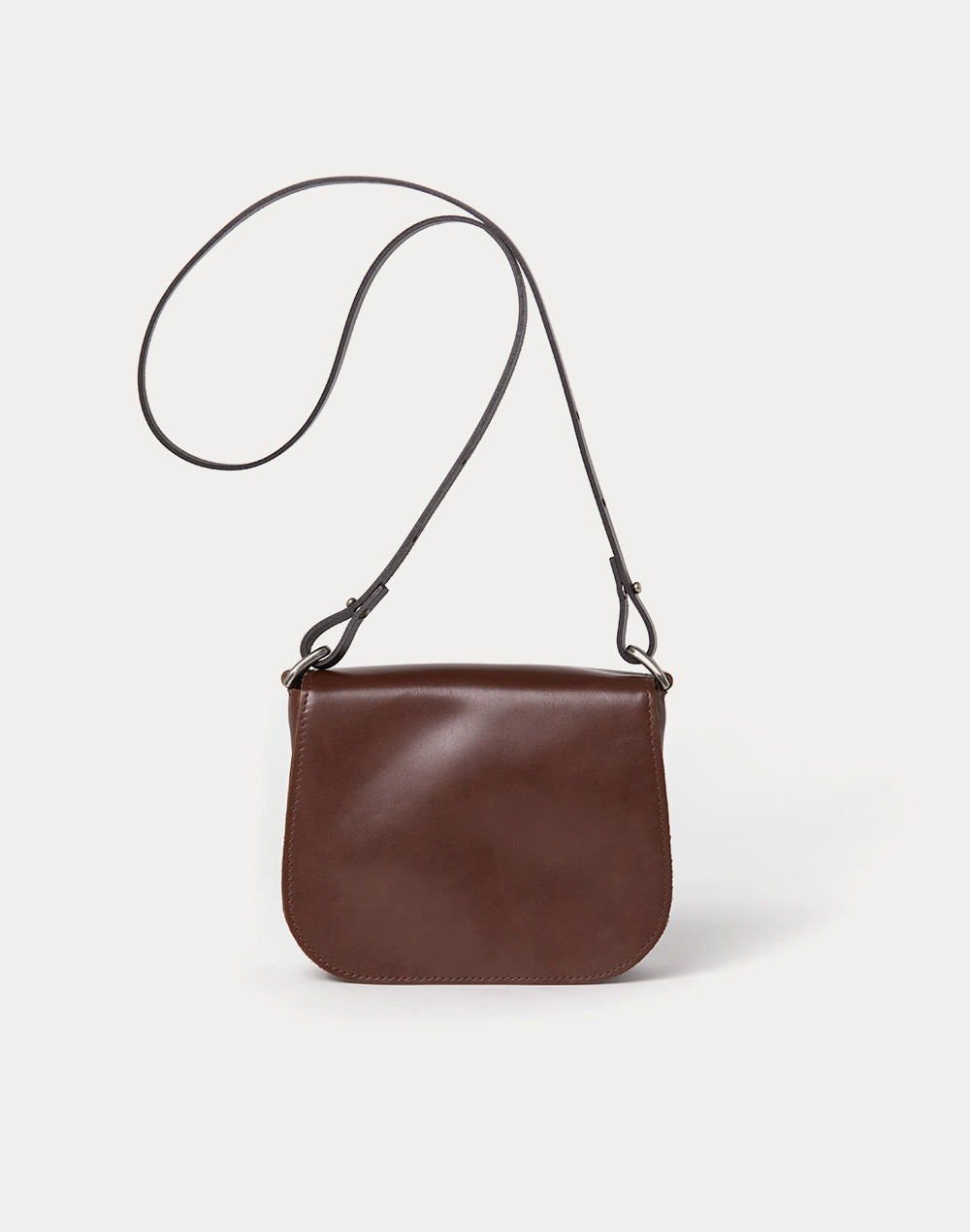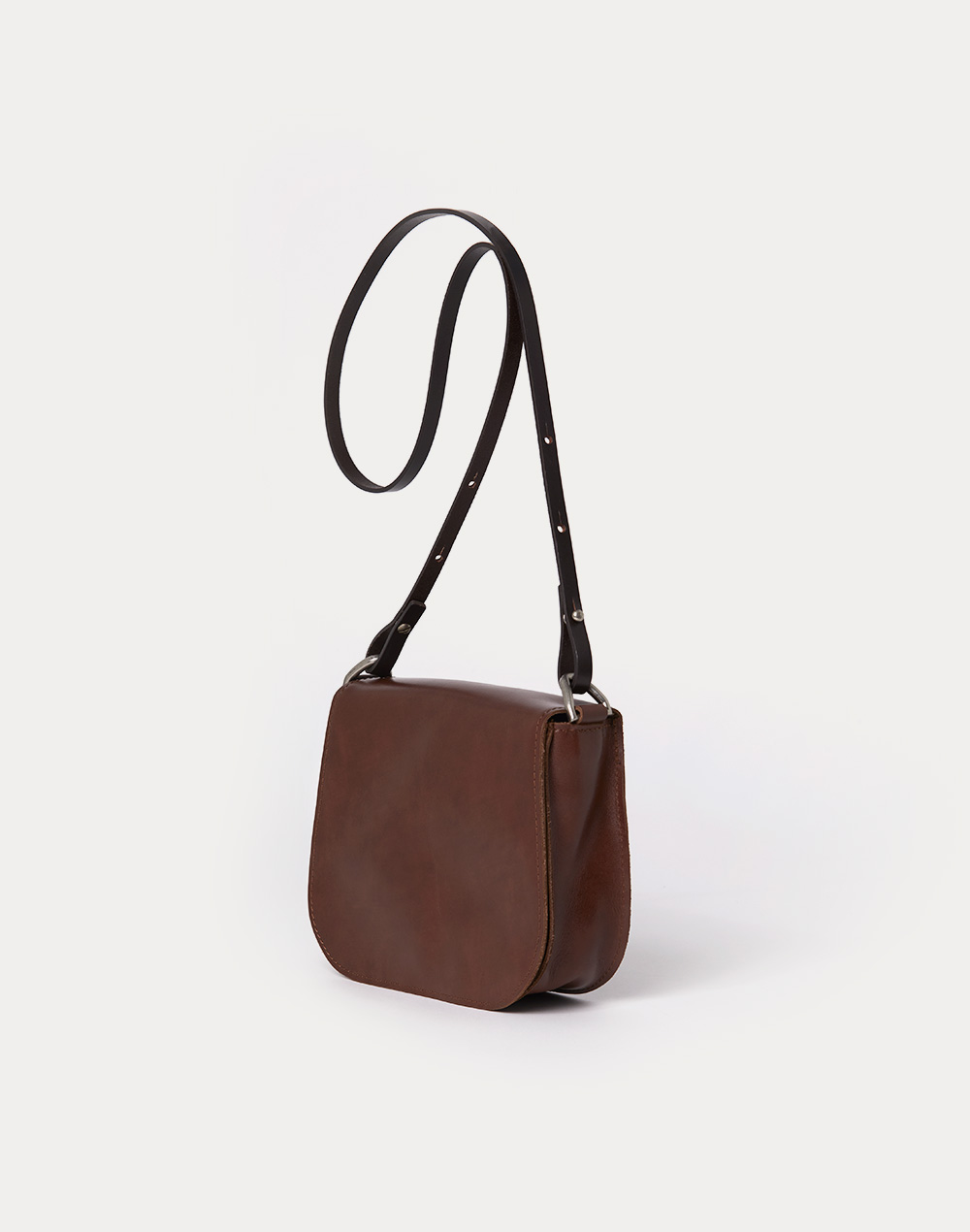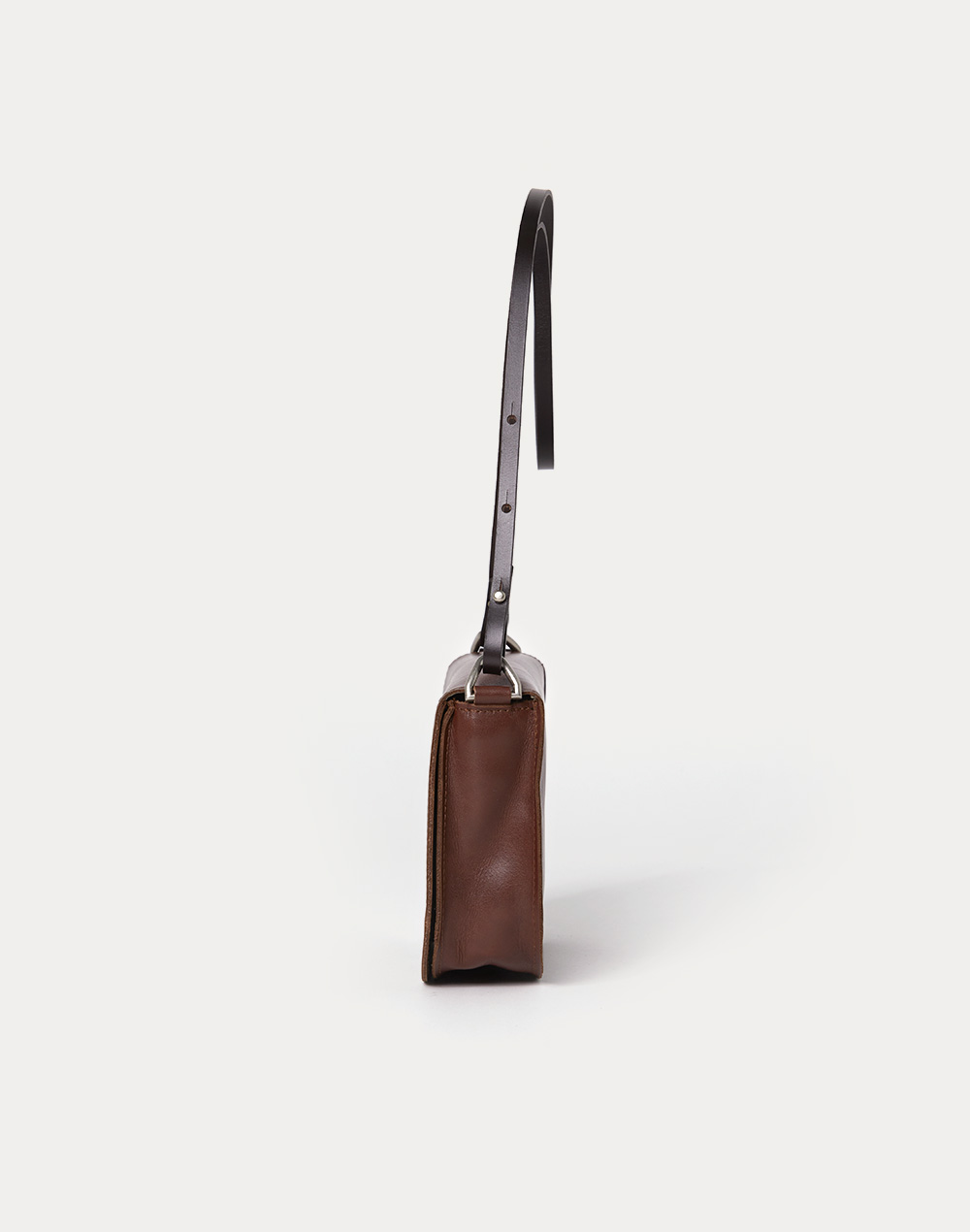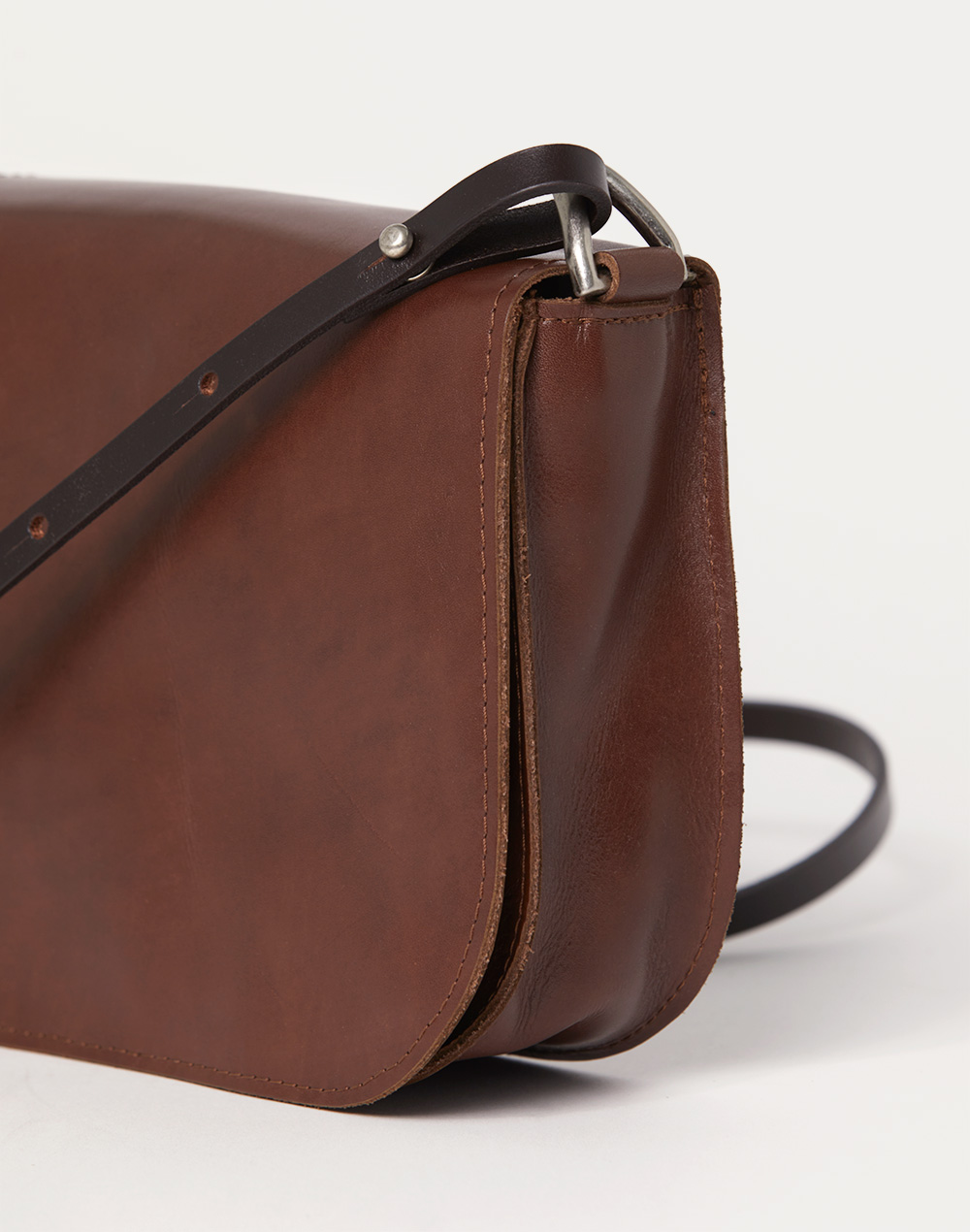 stirrup
Giddy Up for STIRRUP. This horseshoe shaped cuty is classic and refined.
Eager to carry your phone, lipstick, keys and other small necessities.
adjustable leather shoulder strap

magnet click button closure

old nickel hardware

cotton inner lining

comes with cotton dust bag to store your bag

designed and crafted in our own studio
ellen:truijen products are designed and made to be used on a daily base and to age beautifully in an effortless way. Nevertheless, just as yourself, your bag will sparkle more if you treat it well.
This is what we advise on how to take care of your bag.
Spray your bag with a natural spray for leather.
Wipe regularly with a soft, dry cloth.
Avoid putting leather items (behind glass) in direct sunlight and humid places.
Please be careful with unwashed denim and darker colored materials especially with light colored leather.
In case of accidental scratches, reduce them by massaging the skin gently.
Store your bag in the dust bag which you can find inside of your bag.
We prefer to put the shoulder straps in the bag, if you store it in the dust bag.
For more specific treatment of a particular leather quality, please read our care guide page.
Link to care guide